Today's post is by guest blogger, Cecelia Cheung. Cecelia and her husband Keith adopted their beautiful daughter Audrey in 2012 from Taiwan Xi En  an amazing non-profit that does work with moms in crisis pregnancies in Taiwan. On Sunday November 10, 2013, Cece will be sharing Audrey's story and hosting a high tea  to raise awareness for Taiwan Xi En.
(Fellow Vancouverites, pinkies up!  I'd love to see you there!)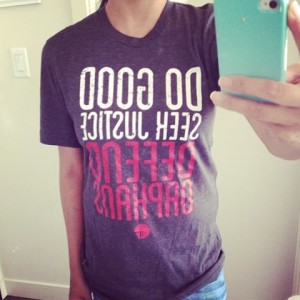 When Waiting Finally Ends
As I write this update, I can hardly believe that 9 months have gone by since we first held our baby girl. I still recall the knots of nervousness and anticipation as we approached the entrance of the Kaohsiung High Speed Rail Train Station to meet Holly and Ashleigh, workers from the orphanage, and our baby girl, Audrey.
I could hardly contain all the emotions. Our lives were about to completely change in sheer minutes. I knew I was smiling ear to ear and I could feel the trembling of my hands as I pulled my luggage behind me trying to keep up with my husband, Keith, who probably didn't realize it but was walking extremely fast! He later told me he was lost in his thoughts over how to react upon meeting Audrey – wanting to completely allow his emotions to pour forth but also realizing the somewhat awkwardness of meeting our baby for the first time at a train station in a foreign country.
To be honest, what happened during the actual first moments of meeting our daughter is quite a blur. There was definitely a flurry of excited high pitched words, (including 'Oh my gosh!' and 'She's so beautiful!' and 'I can't believe this!' ), many warm embraces, heartfelt smiles and what can best be described as an emotional out-of-body experience filled with overwhelming love and complete joy. This was the culmination of years of waiting on God. This was the first day of the rest of our lives. Together. As a family. It was everything we had hoped and imagined… but more.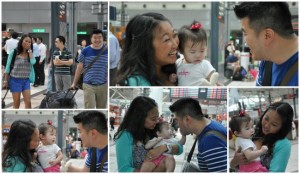 Fast forward 9 months to August 2013 and all I can say is how thankful we are each and everyday for this amazing little girl in our lives. She has brought so much joy, laughter and warmth in our house with her beautiful smile, funny personality, amusing sounds and sassy attitude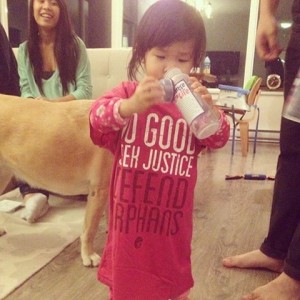 She has taught us many lessons of patience, grace, and unconditional love especially in those not-so-blissful parenting moments that saw us waking up for the third time in the middle of the night, taking over an hour to sit with her as she slowly ate her food, or struggling to understand her needs expressed through her only method of communication at that point — crying. But such moments have been clearly outweighed by the tremendous love and affection she has showed us with each bear hug, each kiss, and each 'mama' and 'dada' that has come out of her sweet little mouth.
God has used a plethora of truly special people in our journey. But there is one person who has an absolutely special place in our hearts. And that is Audrey's birth-mother.
I think of her every now and then with a mix of deep gratitude and loving concern of someone who doesn't know the first thing about the other, but has no doubt that what she's been through was nothing short of life changing. I wonder what she's doing at particular moments in time, whether she thinks about Audrey often and how her thoughts about Audrey may change in the years to come. I wonder about our possible future encounter if Audrey decides to seek her out but I find myself at a loss in these thoughts as there are simply too many unknowns.
All I know at this point is I want to say to this beautiful girl who gave birth to our baby and made the decision to give her up for adoption, I will forever be thankful. And in those inevitable times when she will think on Audrey with pain in her heart, I pray to God that He will love her, watch over her and extend to her His peace that surpasses all understanding.
Cece can be found online here