Penned on Nov 25, the morning after our last Sunday at Harvest City Church (HCC)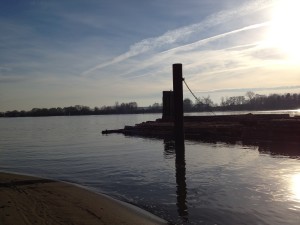 The din has been stilled. The goodbyes and thank yous, well-wishes and journey mercies have condensed into a small echo reverberating in the back of my skull. Faces flit before my mind, replaying like the old reel of a silent film smiles and hugs, the love an entire community, unwilling to let you go.
Promises have been made, questions uttered "Where are you going?", "Are your kids ready for the move?", "How are you holding up?", and now I am left in the silence, cradling my cup of coffee, just me and my breath and the Holy Spirit inside of me.
A cake, a song, a scrapbook, a video and it all comes down to this. Goodbye! Thank you! We'll miss you! On with life.
Six years of community, of being a relational anchor, of being a brave face, a hopeful face, a strong one, one whose faith will carry others'. Chris pulls me aside. "Come here," she commands, beckoning me down for a hug. Down because she is little. She looks up gruffly yet fondly, "It's been amazing to watch you grow, from that first time you gave a talk at the women's tea until now." That was 2009. I remember that talk. I rewrote it recently for a women's magazine. And even in rewriting, I saw that I had matured. When I gave that talk, I had just begun to accept the pastor's wife inside of me. The role was too big for me to fill, but then I grew because I knew it wasn't as much about my fit as it was about my obedience. So I stepped forward and I took reins of leadership and I ran with them as far and as hard as I could.
I wanted to pour until I had no more to pour. God saw fit that I did. I can't believe it was only for six years. It feels like I could have gone on forever.
I held up yesterday. As people were bombarding me with hugs and well-wishes, asking "How are you?" I cheerfully quipped that I was fine, that I had cried every tear there was to cry, that I was okay because I had already had enough time to grieve the end of an era and the gentle distancing from close family relationships. But really, I either lied, was in denial, or didn't know what was happening in my own heart. Because this morning, the tears are coming again.
Yesterday, I hid it in humor, complaining that I was tired of hugging the 30th person that morning. I drowned it in binge TV-watching and circled around it by obsessing over an imagined (maybe) bladder infection. But really, I am just sad. I gave my heart to these beautiful misfits and they still have it. I wonder if I have left it there.
You'd think that I'd be drunk with the possibilities. For now we are free to do anything and go anywhere. But the loss of structure is threatening. It's disorienting and I feel like I have been forcibly pried out of a safe cocoon.
When we announced our departure in front of the congregation, I said: "Look around you. Not with your eyes, but with your hearts. You are strong. There are prayer warriors amongst you. In the world's eyes you may look small and weak, but in God's eyes you are  a mighty people. In this church, God has wrought beauty from ashes. Because that's what He does."
I now hold in my hands the delicate grief of goodbye, laced with faith, hope and love.
Thank you HCC, for all that you have given to me. May the tears and the prayers that you shed for me and that I shed for you trickle into growth that endures, nurture faith that bears fruit, and nourish life in God's kingdom to come. He writes a new chapter in my life and in yours.