Does everyone else get as sentimental as I do about San Francisco?
This weekend jaunt was one of those squeeze-your-heart-till-it-hurts kind of experiences. Just because SF to me is like Paris to the rest of the world. (I'm told only tourists call it San Fran—locals know it's SF).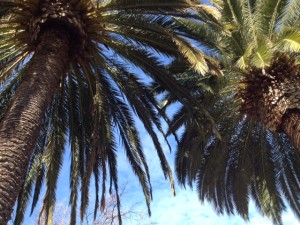 We stumbled upon many a hip coffee shop with names like "Hollow" and "Four Barrel". But alas there are only so many lattés one can down in one day. Smart, funky stores yield a bit more mileage. My fave: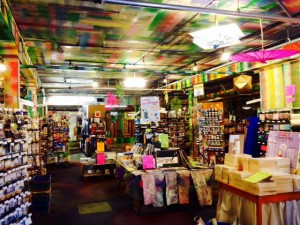 And really, the best part was just breathing in the atmosphere of SF's hipster chic and hilly, vintage rococo architecture. Everything is old meets new, ocean touches hills, sky cuts skyline, sidewalk cracks meet vibrant murals.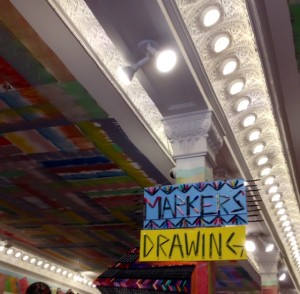 And of course, digital boom meets mid-century culture. The Mission District oozes that.
Our trashy but surprisingly clean motor inn was nestled in the heart of Chinatown. There, alleys that reek of garbage offset triangular buildings with gilded texture, in confusing intersections. Cable car wires, old Chinese people and young ear-phone-clad techies with tortoise-rim-glasses and cardigans all merge into a bustling, urban mix.
Location is key (as I've learnt from my adventures in DC, NYC and Philly). This one fortified us with cheap dim sum and old-school Chinese bakeries. Eat cheap, live strong.  Our home base established, we set out to explore Washington Park and its sunning young stylish people, Ghiradellli square with its outdoor fireplace and Alcatraz plus Golden Gate view. But the real treasure lay just beside our motel—City Lights Publishing of Jack Kerouac fame.
Literary history weighs as heavy as it'll ever get on the West Coast at City Lights and I lapped it up in sheer bliss
***
…and…meditations on techie gold rush
A stone's throw from the city are a dozen suburbs and Apple, Google and Facebook central. This found us in the suburb of  Los Altos. While undergoing renos in SF, SFMOMA had commissioned on-the-go exhibits here: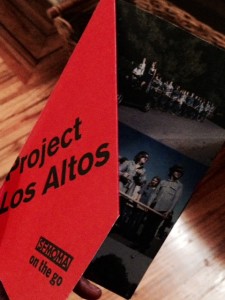 Happiness = expectations minus reality, so you can imagine my glee when we stumbled upon these 10 indoor and outdoor exhibits scattered through downtown Los Altos.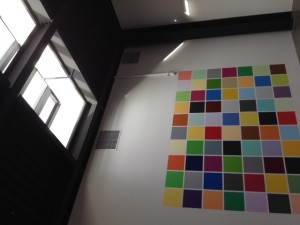 The exhibits all explored the development of the silicon valley's transformation from agrarian community to wealthy dot-com suburb. The project was in part funded by the same google tycoon family that owns this uber-chic kid-friendly resto: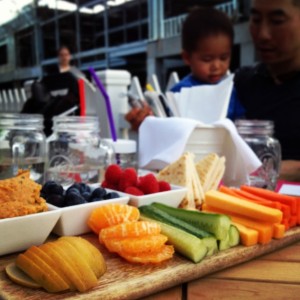 Complete with sandbox, playroom, aquarium and succulent wall: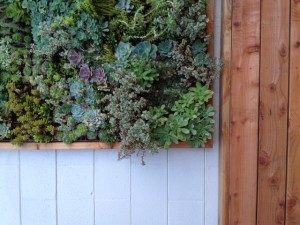 The neighborhood had a curious almost Disney-land vibe. Brand-spankin' exploratoriums, hobby shops and family-friendly hot spots stood next to art exhibits and a smattering of still-retro businesses.
So tech powers the migration of people, the artificial creation of their homes (the suburbs) and the artificial creation of their leisure. Eat, work, play = live and it's all under the rubric of tech-boom money.
Does this really represent a funnelled brain drain of the nations and the world's best and brightest into one location? (Is artificiality threatening a homogeneity that borders on the tyrannical?)
I leave SF. I'm enthralled by its panache and its grittiness, my curiousity piqued by its techie mash-up. I wonder if one day, tech will really wield more influence than Hollywood, as Elizabeth Wurtzel so recently implied in her rant against millennial laziness.
And conflicted soul that I am, I nevertheless left my heart in San Francisco.