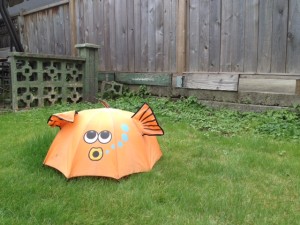 When my husband and I were still in the get-to-know-you phase, he asked me, "What kind of church ministry do you gravitate towards?"
"I'll do anything but children's ministry," I replied.
I love how God takes us at our word, but gently nudges us away from our misplaced worldviews. I'm sure you can guess what the next decade brought into my life.
Mm hmm. Two kids, a role as a pastor's wife in a small church, and a first-hand introduction to all the woes and joys of the one ministry that I vowed I wouldn't do. Here are 8 things that I learned through my (reluctant) role in Children's Ministry:
1. God has a sense of humor
God chastised me and my big mouth. But gently. And with much grace. God really knows me better than I know myself. The one thing I resisted was the one thing He led me to do, and also the one thing that became a wellspring of joy. With my honeymoon baby (my daughter) quickly growing up and with a hubby in the pastorate at a small church, I knew unforeseen staff turnovers meant that yours truly was up to bat.  I was the only person left in our church who was qualified and able to lead the fledgling ministry of a dozen kids. "You think you hate this?" the Lord asks. "Give it a whirl, my daughter, and see."
This post first appeared at ibelieve.com. Mosey on over to read the rest…